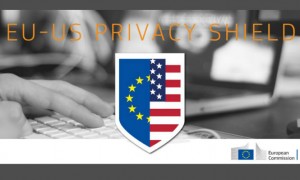 The EU-US Privacy Shield was officially published on August 1st in the EU Official Journal
The EU-US Privacy Shield is a mechanism that allows the transfer of personal data from any country member of the European Union to a company located in the United States. American companies are now obliged to use, store and process personal information according to a strong set of data protection rules and safeguards based on the EU Data Protection Directive 95/46/EC and the EU General Data Protection Regulation, the latter of which will be in full force from 1 May 2018.
The protection of personal data under the EU-US Privacy Shield applies regardless of whether an individual is a EU citizen or not.
Further info on the Privacy Shield:
EC Guide to the EU-U.S. Privacy Shield
Press Release from EurActiv.com