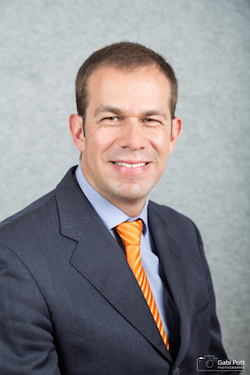 Dr. Cristos Velasco is an attorney with residence in the city of Mannheim, Germany whose main areas of practice are global data privacy, cybercrime and cyber security law and policies. He is the manager of Evidencia Digital.LAT and Protección Datos México (ProtDataMx).
Cristos currently teaches the courses: "Information Technology Law" and "International Business Law & International Organizations" at the International Business and Information Technology Division of the Duale Hochschule Baden-Württemberg Cooperative State University (DHBW) in Mannheim and Stuttgart, Germany. He has also lectured at the graduate level in universities across Mexico including CIDE, ITAM and UNAM.
He is the author of the following books:
– Aspectos Practicos de los Ciberdelitos y la Evidencia Digital (Practical Aspects of Cybercrime and Electronic Evidence), in co-autorship with Andres Velazquez, Tirant lo blanch, February 2021;
– Cyber Law in Mexico, Wolters Kluwer Law & Business, Fourth Edition 2019;
– Jurisdicción y Competencia Penal en relación al Acceso Transfronterizo en Materia de Ciberdelitos (Cybercrime Jurisdiction and Cross-Border Access), Tirant lo Blanch 2015.
He is a team member of the Center for AI and Digital Policy (CAIDP) of the Michael Dukakis Institute for Leadership and Innovation since November 2020. Cristos has been a guest researcher and academic at the Max Planck Institute for the Study of Crime, Security and Law in Freiburg, Germany (2008), and at the former Interdisciplinary Centre for Law and ICT (ICRI) of the University of Leuven in Belgium (KU Leuven) (2006).
Cristos has a doctorate of laws summa cum laude from Universidad Carlos III of Madrid (UC3M) with specialization on cybercrime jurisdiction (2011); a Masters of Laws in International Trade Law (LLM) from the University of Arizona (2001), and a law degree from Universidad Del Valle de Mexico (1997).
He holds the following certifications:
Certificate on Policy Makers Extensive Level 1 from the Cybersecurity Summer BootCamp 2018 organized by Spain's National Institute of Cybersecurity (INCIBE), Universidad de Leon and the Organization of American States (OAS);
International Cyber Security Summer School 2017 (ICSSS2017) organized by the Hague Security Delta, NATO C&I Agency, Europol, the Netherlands Ministry of Defence Cyber Command and Leiden University, The Hague Security Delta, The Hague, Netherlands;
Certified Information Privacy Professional Europe (IAPP CIPP/E 2014);
Certified Data Protection Supervisor in Germany (DSB-TÜV 2013);
European Certificate on Cybercrime and Electronic Evidence from the European Commission (ECCE 2009).
Cristos has served as external consultant for international organizations, including the OECD (Going Digital Project), INTERPOL (ASEAN Cyber Capacity Development Project); the Council of Europe (GLACY+ Project), the latter where he has executed various capacity building activities on cybercrime and electronic evidence in countries of Latin America and the Caribbean that are party members to the Council of Europe's Budapest Convention on Cybercrime.