Andres Velazquez from Crimen Digital conducted an interview where we exchanged views and opinions on the Octopus Conference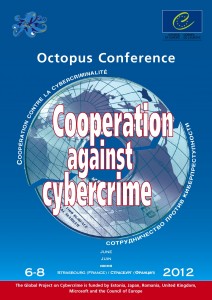 on Cooperation against Cybercrime, which took place in Strasbourg from 6 to 8 June. The interview lasts approximately 30 minutes and is available in Spanish in this hyperlink.
Please note that when you open the podcast, the interview starts 12 minutes after the introduction of a conference Andres attended in Las Vegas.
Your comments and opinions are welcome on this website or in the website of Crimen Digital